MICHAEL FLYNN CARS PRIVATE POLICY
This private policy is to provide you with information on how Michael Flynn Cars collects and processes your personal data including any data which you may provide when accessing our website or our Social Media Accounts/Advertisements.
Data:
We may collect different kinds of personal data which may include, but not limited to, the following:
Identity – includes full name, date of birth, gender.
Contact – postal address, email address and phone numbers.
Financial – occupation, income, dependents, employer, and other relevant personal information
Technical Data – browser type, browser mode, usage.
Marketing and Communications – preferences in receiving communications from us.
Vehicle Details – registration number, mileage, nct date, etc.
Usage:
We will use your information as follows:
To provide you with a quotation for any of our services or process a finance application on your behalf.
To provide you with our products and services.
To manage our ongoing business needs and requirements to ensure the effective management of our business.
Disclosure of your Information:
Third Party Service Providers.
>We may share your information with third parties that provide services on our behalf, e.g., independent warranty providers.
>Where you have requested car finance or information regarding car finance, we may pass on your information to the Finance Companies or Brokers we deal with.
>Where you have applied for finance (in person or via our online sources) the information that you provide on these proposal forms (whether online or manually) will be forwarded to one or more financial institutions, being members of the Irish Finance Houses Association, and will be used by them for the purposes of assessing the suitability for you of their finance products, potentially offering you a product or a quote. As part of this process, credit searches will be made with one or more credit reference agencies, including the Irish Credit Bureau (ICB), which will make a record of the search.
Data Retention:
We will store your information in a secure and confidential manner until it is no longer necessary for us to do so (as deemed necessary by us for our business requirements including marketing campaigns) or you request us to delete your data in writing (this cancellation request can be by email or postal form, email address ncw@michaelflynncars.ie)
Exercising your rights under GDPR:
Under the General Data Protection Regulation, you have the right to access, amend or delete your data. You have the right to object to the use of your data for marketing purposes, which you can do by following the "unsubscribe" instructions in any of our marketing communications.
Opening Times
Mon – Fri:

9.00am – 6.00pm
Saturday:

9.00 am - 5.00 pm
Sunday:

Closed
Outside of hours by appointment
Deal of the Week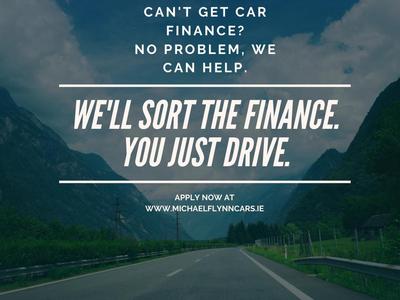 10,000 miles, CAR FINANCE SPECIALISTS. POOR...
Price

POA /

Year

2019
Find Us
Lanesboro
Co. Longford
Phone:

043-3321182.
Terry:

086-8159630.
Sat nav coords:

N: 53° 40.389' W: 7° 58.595'